Tiled Map Editor
Improvements to tmxrasterizer, Collision Editor and More
---
Today's new development snapshot includes two new options for the tmxrasterizer tool (which can be used to render a tile map to an image). The new --show-layer option allows explicitly specifying which layers should be rendered and the new --advance-animations option allows rendering images at a given time offset for the purpose of creating an animated export. Thanks a lot to Matthias Varnholt and Sean Ballew for these new options!
In addition, two new convenience actions were added to the Tile Collision Editor. The new "Detect Bounding Box" action adds a rectangle object covering the non-transparent part of the tile image. The selected objects context menu gained two actions that can be used to copy the selected collision objects to all other selected tiles, which can really help since editing the collision objects for multiple tiles at once is not supported yet. Thanks to Robin Macharg for the initial work on this!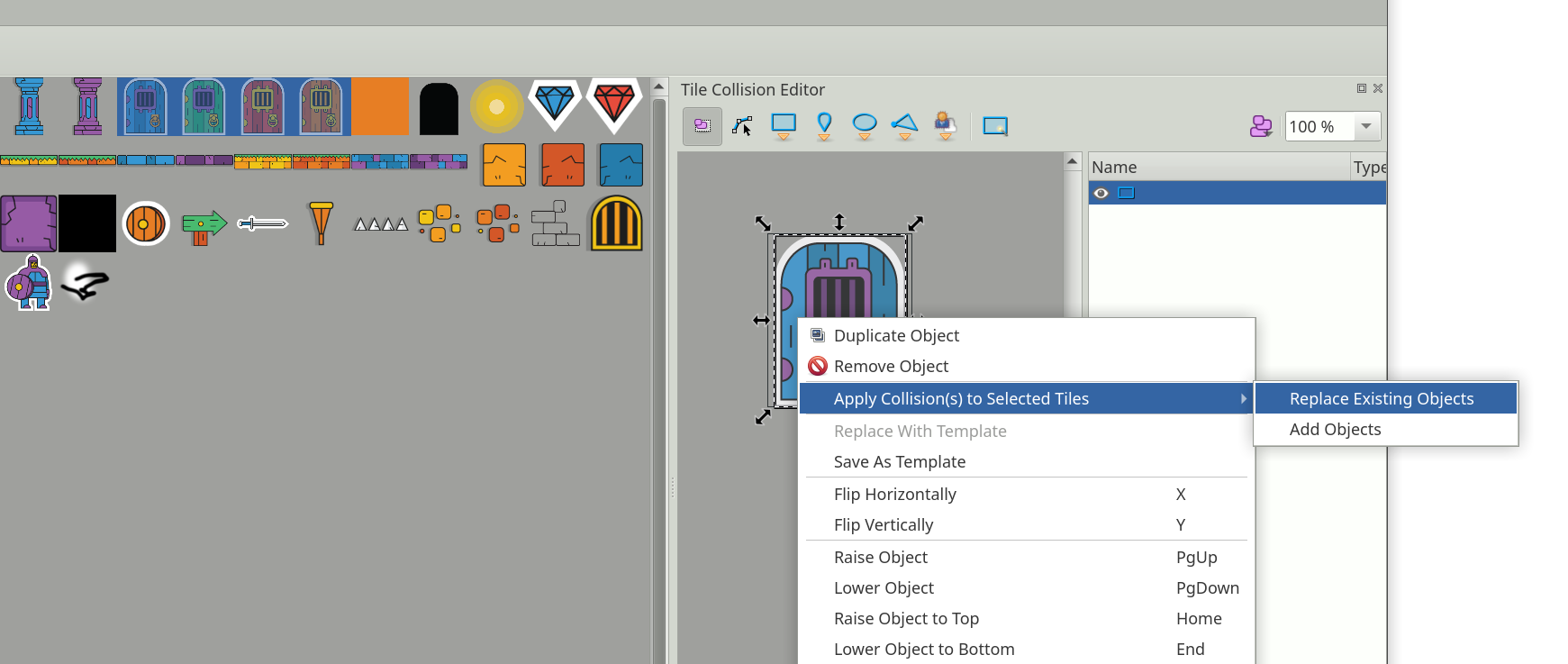 Finally I made a number of quality of life improvements and fixes, all listed in the changelog below. Thanks a lot to those who reported issues and made suggestions!
Changelog
Matthias Varnholt
Robin Macharg
Sean Ballew
Thorbjørn Lindeijer
Files
Tiled for Windows 64-bit (snapshot)
24 MB
Version 2020.07.21
Jul 21, 2020
Tiled for Windows XP (snapshot)
19 MB
Version 2020.07.21
Jul 21, 2020
Tiled for macOS (snapshot)
15 MB
Version 2020.07.21
Jul 21, 2020
Tiled for Linux (snapshot)
35 MB
Version 2020.07.21
Jul 21, 2020