Tiled Map Editor
Show Tile Collision Shapes on the Map
---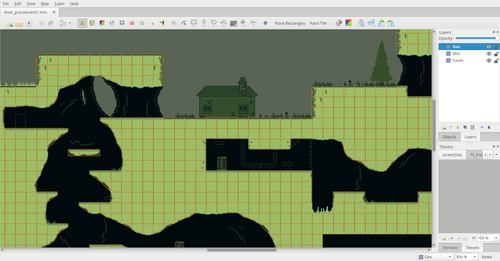 When using the Tile Collision Editor to define the collision shapes of your tiles, it can be hard to make sure that all shapes are set up correctly. Especially since so far, this required clicking through each tile individually in the tileset editor. In addition, there was essentially no way to make sure you had not chosen some wrong tile on your map in case you have similar tiles with different collision setups.
In this snapshot, a major new feature was added that should make all this easier. In the "View" menu, enable "Show Tile Collision Shapes" to have them rendered as part of your map. The collision shapes are rendered for both tile layers and tile objects.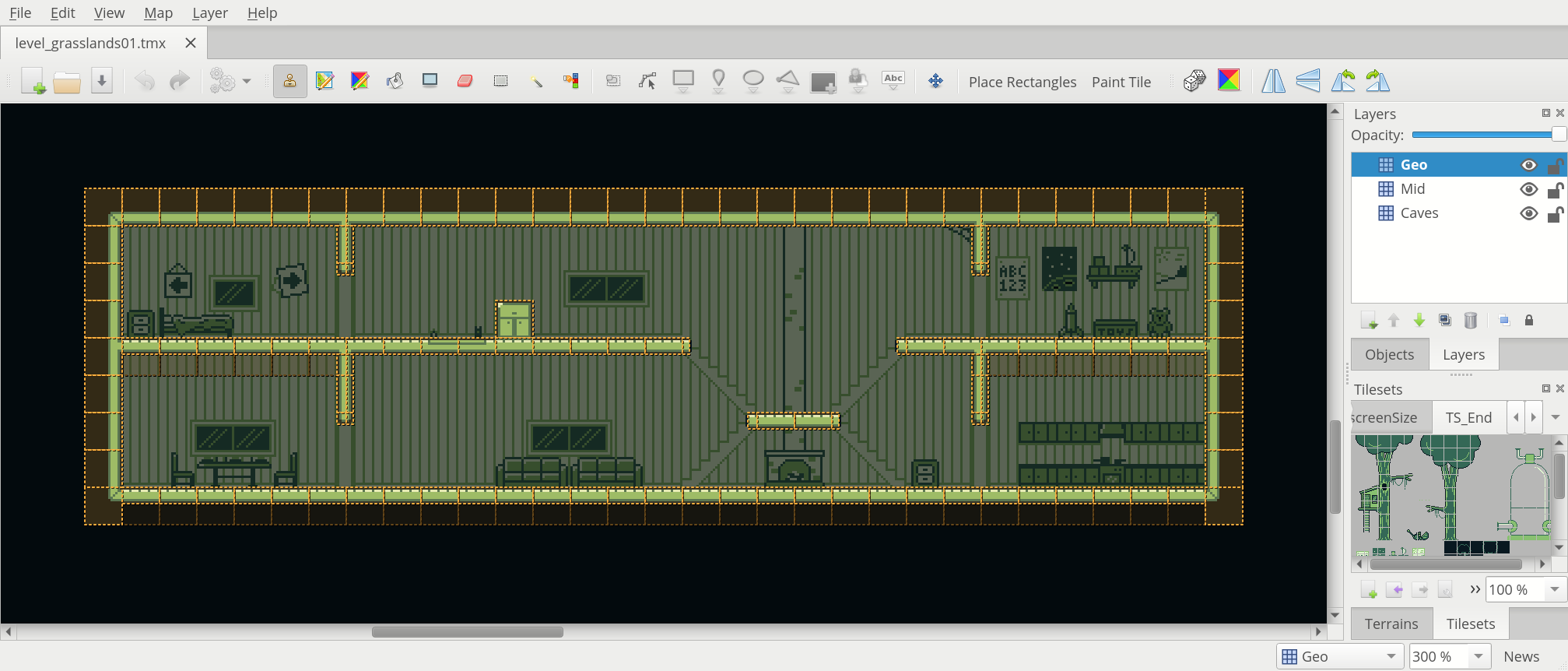 The map used to demonstrate this feature is from Owyn's Adventure, a short platformer that's worth checking out!
Changelog
A few fixes were also made since the previous snapshot, so here's the full list:
Added option to show tile collision shapes on the map (#799)
Fixed updating a few things when changing tileset drawing offset
Fixed position of tile object outline on isometric maps
Fixed black outline on scroll bar of Console window
The option to render tile collision shapes on the map was a priority request from a major patron. Sponsoring Tiled development is a great way to contribute back, while at the same time being able to influence priorities to make Tiled an even better fit for your project!
Files
Tiled for Windows (32-bit), snapshot
22 MB
Version 2019.04.18
Apr 18, 2019
Tiled for Windows 64-bit (snapshot)
24 MB
Version 2019.04.18
Apr 18, 2019
Tiled for Windows XP (snapshot)
19 MB
Version 2019.04.18
Apr 18, 2019
Tiled for macOS (snapshot)
15 MB
Version 2019.04.18
Apr 18, 2019
Tiled for Linux (snapshot)
35 MB
Version 2019.04.18
Apr 18, 2019